Someone asked how to display errors in the HTML output when they test PHP scripts with the Zend Server CE. Here are the two screen shots that help you enable the display of error and warning messages in your HTML display.
Click the Server Setup tab and then click the Error Handling and Logging choice.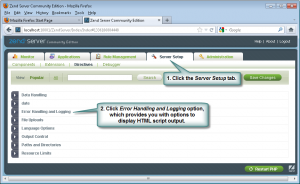 Click the On radio button for Display errors and then restart PHP at the bottom right corner.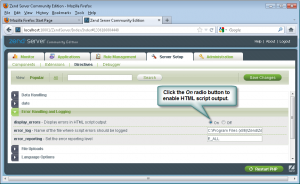 Hope this helps people looking for the navigation.