One of my students asked how to convert MySQL Workbench's default Crow's Foot (IE) diagram to one of the other supported formats – Classic, Connect to Columns, UML, and IDEF1X. Crow's Foot is also known as the Information Engineering Model method (covered in Chapter 3 of my MySQL Workbench: Data Modeling & Development.
It quite simple, you open the Model Overview window, click on the Model menu choice. In the dialog, click on the Relationship Notation menu option. Click on one of the choices in the nested menu, like Column to Columns.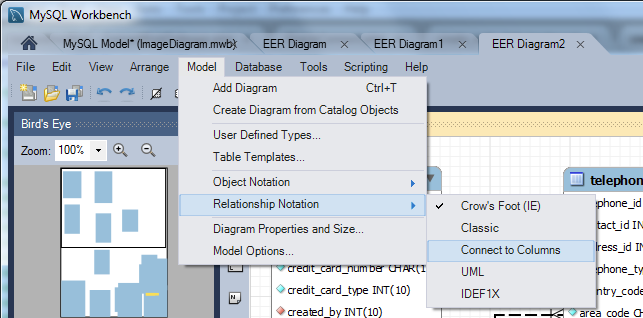 Hope this helps those working with MySQL Workbench.