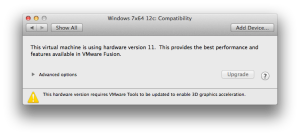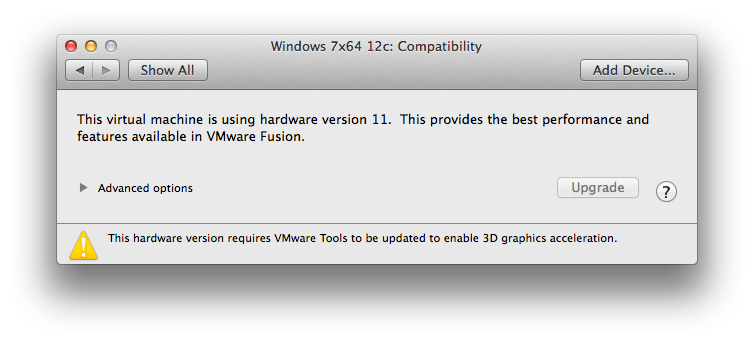 I finally upgraded from VMware Fusion 6 to VMware Fusion 7 to take advantage of the new features. It was interesting to upgrade the Windows 7 virtual machine because of the unique failure message it raised.
The message said it was incompatible, and that I should navigate to:
Virtual Machine -> Settings -> Compatibility -> Upgrade
The Upgrade button checks the Allow upgrading the virtual hardware for this virtual machine checkbox. You will get prompted with the Would you like to upgrade this virtual machine? dialog for the next virtual machine.