Archive for the 'Word 2008' Category
Some tips and techniques for Word seems like a good add to the blog. At least, those changes that I run into while writing for McGraw-Hill on my new book projects. This shows you how to enable Microsoft Word 2007 and 2008 readability statistics. Yes, it's moved in the new release.
Word 2007
Microsoft Word 2007 has the Office Button. The Office Button holds the key to what were once tool options. You click on the Office Button in the upper left hand corner. You'll see the following options dialog. Click the Word Options button to change options.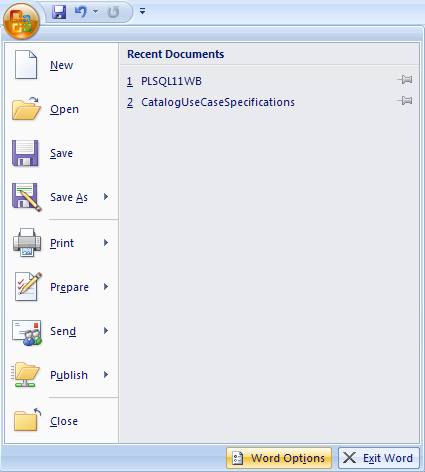 Choose the Proofing option in the left column, then check the Show readability statistics check box, as shown. You click the OK button when your done setting Word options.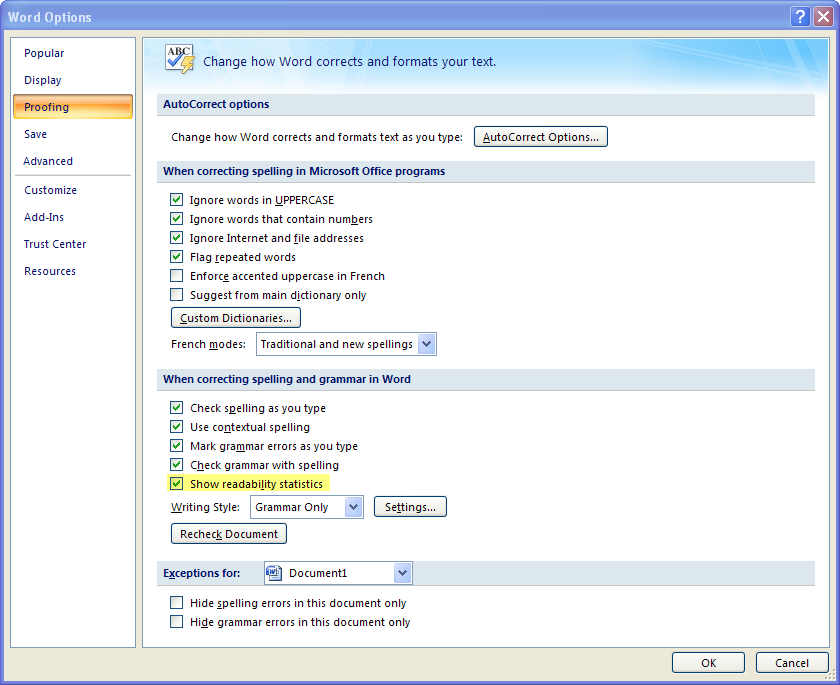 Word 2008
Microsoft Word 2008 works like Mac OS X applications. You navigate to the Word on the menu and choose Preferences. That launches the following menu set.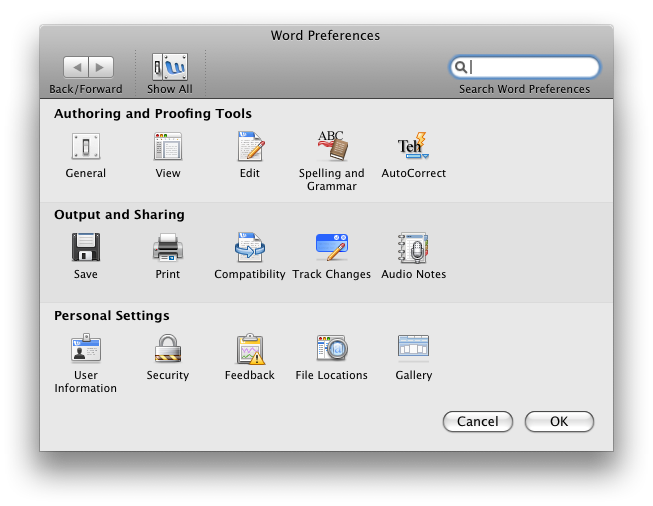 Double click the Spelling and Grammer icon, which launches the Spelling and Grammar options dialog. Check the Show readability statistics box and then click the OK button to save the setting.