Archive for the 'iPhone' tag
Life's interesting, and thankfully AT&T is no longer the sole provider of the iPhone. On December 21st, 2010, I replaced my iPhone 3G with a LG Optimus S using Sprint. It was adequate, and far cheaper than what AT&T was charging me. It also had 3G service because AT&T didn't provide coverage in Rexburg, Idaho.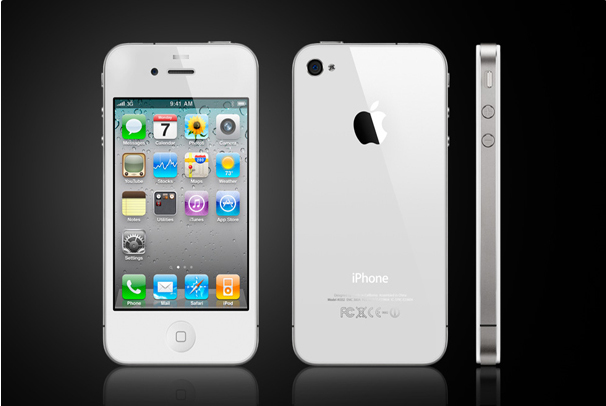 The iPhone is now on Sprint, and I switched to the iPhone 4S. When I went and got it, I thought it strange that there wasn't an order option for AppleCare+. No one mentioned that AppleCare+ was now the ticket, and that it's the responsibility of the vendors to advise you at the time of purchase. They didn't advise me! Is it possible that they don't want to advise you because AppleCare+ provides for two repairs for accidental damage at $49 per service opportunity and covers any part that might fail earlier through normal use. Who wouldn't opt to protect the iPhone from both a faulty part or grip for $99 over 2 years?
A rumor or rumbling that may have its origin in Apple Support is that AT&T, Sprint, and Verizon aren't telling customers at the time of sale. Customers must then take their iPhone to an Apple Store, not an authorized reseller, have their phone inspected before they can get AppleCare+ after sale. That is if you do it within 30 days of the purchase with proof of purchase and a Genius Bar appointment.
Alert to potential buyers, demand AppleCare+ before you get your iPhone! Let your friends know because this may be more than a baseless rumor. That is, unless you like inordinate risks. Those in that category should watch this unfortunate Assuie bungee jumper go swimming with the crocodiles. At least the crocodiles didn't get her below Victoria Falls in Zimbabwe, which is a miracle in itself.
The downside was that I'd have to go to Salt Lake City for the coverage, the upside is I have an iPhone again. The upside outweighs the downside, but like Shylock in the Merchant of Venice I'd like to get my metaphoric pound of corporate flesh. When I posed the question to the Sprint kiosk, "Is it possible that the vendors have some financial interest in folks not purchasing AppleCare+?"

That question asked; and, miraculously, Sprint said it was their error and they'd fix it – add AppleCare+. Apple support emailed me to confirm that AppleCare+ is now enforce on my new iPhone. That proves the squeaky wheel does get oiled.
I strongly recommend you don't waste your money on anything less than an Otterbox Defender Series Hybrid Case & Holster for iPhone 4 & 4S.
The video below explains why.
The only problem I've found is the hip case because it's hard plastic and breaks. Fortunately, you can buy just the OtterBox iPhone 4S Defender Case Replacement Belt Clip Holster
through Amazon.com for less than $8 at the time of updating this blog post.
Back in June, I considered replacing my iPhone with an HTC Evo.. I didn't do it then for two reasons.
The battery life of the Evo was too short to make it worthwhile and the cost wasn't too different. My son Joseph's passionate sentiments for everything Apple and his membership on the family plan helped dissuade me.
When I dropped my son from the family program, AT&T took all my accumulated minutes away. Truly, it was not a customer centric moment. At the end of the day, my bill went up 15% relative to the cost of half of the family plan.
Last summer, I didn't have an iPad nor did I foresee buying a first generation one. That was then, but I caved as summer went on and I considered writing an eBook. Notwithstanding my January comments on the iPad, I bought one in late July. It's features made my iPhone a little jealous and me a little less enticed by the iPhone. The only thing my iPhone could do that it couldn't was connect to the AT&T network.
Today, I bid my iPhone adieu. I made the move to economize from AT&T's rates to Sprint. I went with the LG Optimus S. You can read a review if you're interested about it here. The LG Optimus S is a nice mid-range Android 2.2 smart phone that cost $49.
I suppose that one of my kids will get the iPhone now. The 16 GB unit can serve as an iPod or WiFi device for email and music. These truly have become ubiquitous devices, and we owe Apple a debt for that! By the way, I love the iPad and won't lament its lack of a camera when the next generation arrives with the new year.

The REST OF THE STORY, as of February 2012, is:
I couldn't live on the Android. It was an awkward interface after the iPhone.
I couldn't return to AT&T, the coverage where I'm at is horrible and their prices are absurd.
Sprint sells the iPhone and the coverage and price work.
My return to the iPhone and recommendation for a case is in this blog post.
Here are some of the plugin reasons for migrating my blog from being hosted on WordPress.com. You may find them useful in your own blogs.
1. The iPhone plugin isn't available (may be later) on WordPress.com. As you can see in the last post it makes it easy for those on an iPhone to read your blog. A BIG THANK YOU to Brave New Code, Incorporated.
2. The GeSHi programming code formatter plugin likewise wasn't there, and it's provided by Ryan McGeary. A BIG THANK YOU to Ryan. GeSHi (Generic Syntax Highlighter) started for a PHP bulletin board.
3. A Google stats plugin looks interesting, and I'll let you know more when I play with it. A BIG THANK YOU to Wilfred van der Deijl for the Google stats plug in.