About 8 months ago I published how to set up a shared network printer in Windows XP, using VMWare Fusion on a Mac OS X. Recently, I went to follow my own instructions and found they failed with an older Windows XP media – OUCH!
When I checked whether or not the version of Windows XP knew about my much newer printer, the problem became clear. If you want to set up a newer printer than Windows recognizes, you'll need the vendors media.
Here are the steps to install a printer when Windows can't recognize the network printer:
1. First make sure you navigate to Virtual Machine on the VMWare Fusion menu, choose CD/DVD and then Connect CD/DVD to proceed.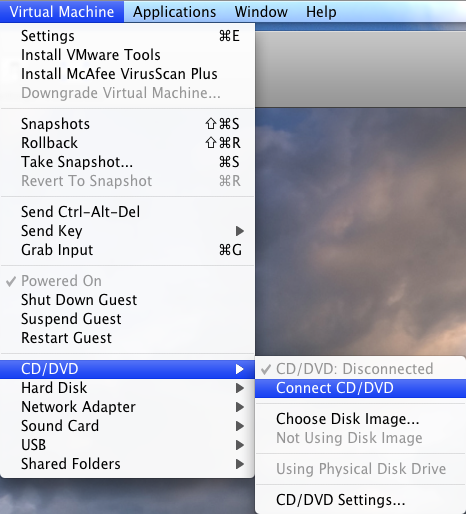 2. Insert the disk that came with your printer. My disk is for my HP 2420 duplex printer on Windows XP, 32-bit. If you're installing to a 64-bit version of Windows, the installer will die and the complexity rises as you download the media from HP and manually install the driver files.
The screen shots are those for configuring a printer because I neglected to capture the driver install shots earlier and didn't have the time to do so. When I have to setup another similar version, I'll add those. The first screen shot after the welcome screen and choosing your language follows. Click the Next button to continue.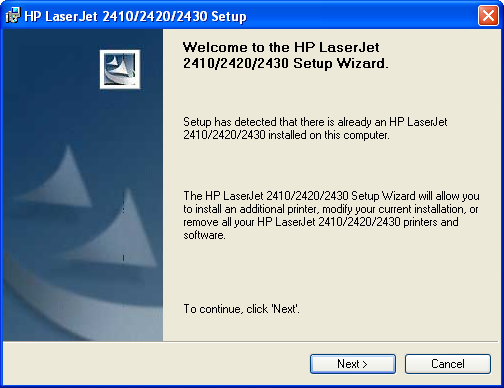 3. Choose the Add an additional printer on printer driver radio button, then click the Next button to proceed.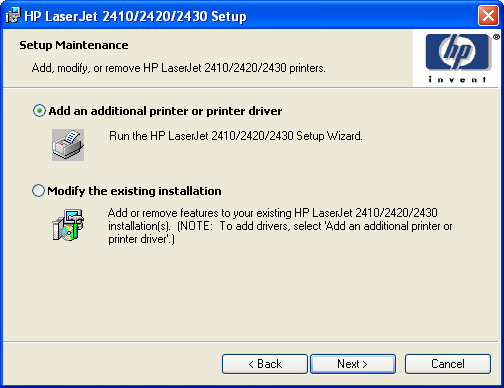 4. Choose the Connected via the network radio button, and then click the Next button to continue.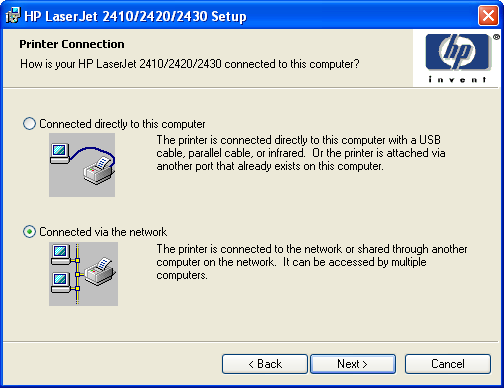 5. Choose the Basic network setup for a PC or server (recommended) radio button, and then click Next button to continue.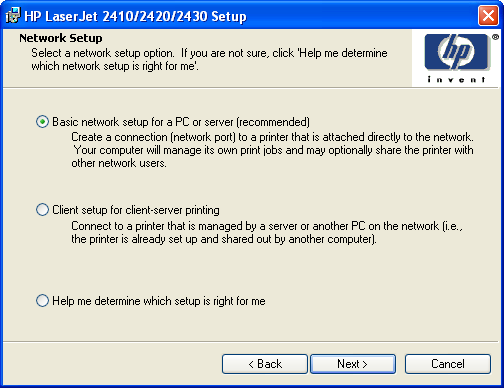 6. Choose a method to search by enabling the Search from a list of detected printers (recommended). This choice fails from the normal process that adds a printer because it can't detect newer printers. Click the Next button to continue.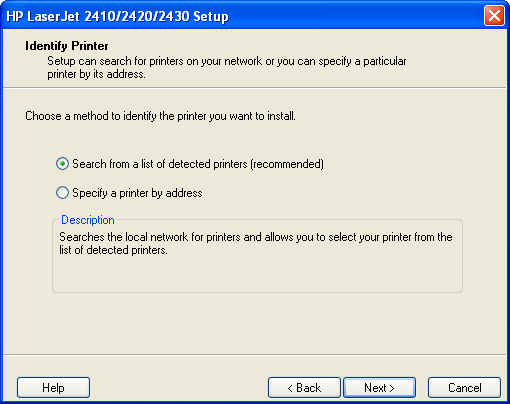 7. This next screen is a progress bar, and it takes enough time that you'll notice it. Click the Next button to continue.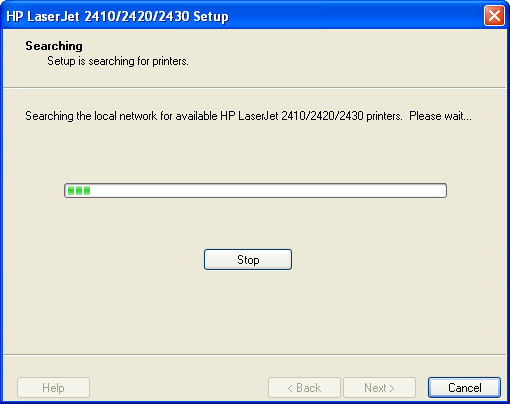 8. Hopefully, you'll find your printer. Click the Yes, install this printer. Click the Next button to continue.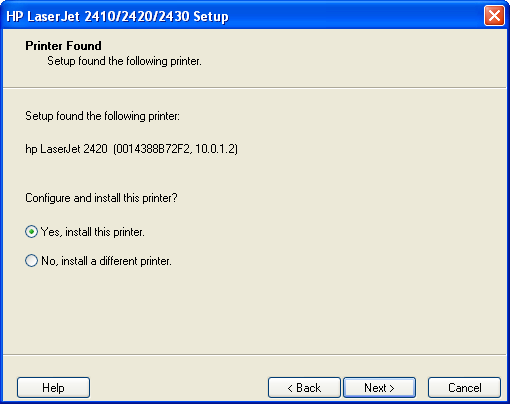 9. The following confirms the settings. Unless you've manually assigned the Network Interface Card for the printer to a fixed IP address, I'd leave these settings alone. Click the Next button to continue.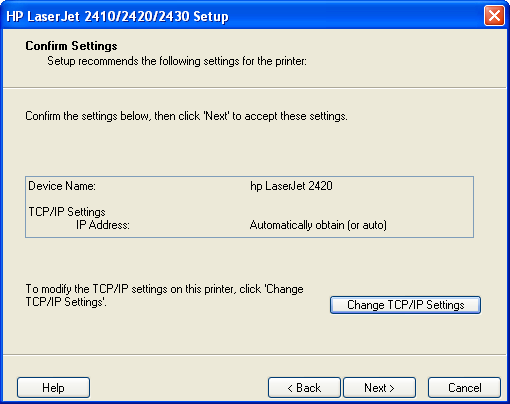 10. If you've manually installed the Post Script driver you may want to enable it here. As to the HP LaserJet Toolbox, I would definitely leave it alone. Click the Next button to continue.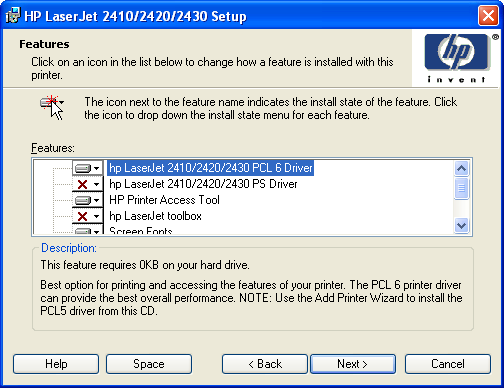 11. This is where you can rename your printer if you have a desired name. Enter any change from the default, and then click Next to continue.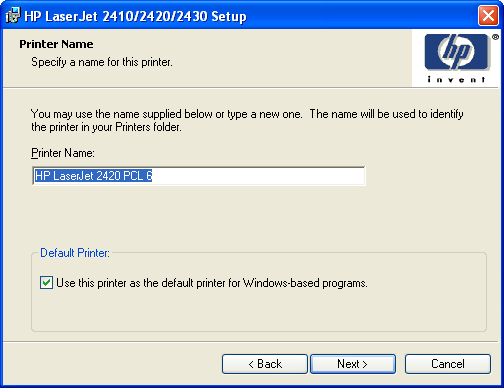 12. Generally, it's a very bad idea to share a printer from a virtual machine instance. The only time I'd even think about it would be if I were trying to replicate a problem with a nested virtual machine. Therefore, I'd suggest you choose Not Shared, and then click Next to continue.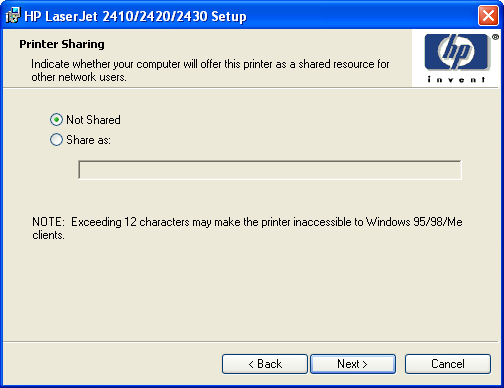 13. Here you can put a location in for the printer and any comment you'd like to have for it. Click the Next button to continue.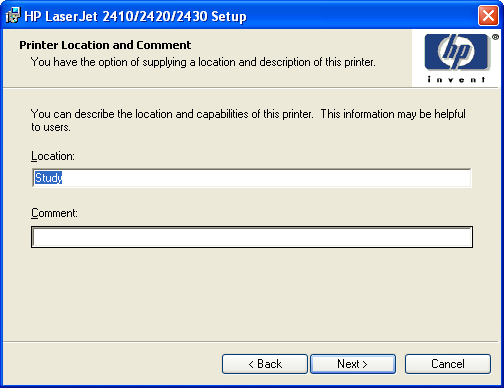 14. Everything to here as been choosing the configuration. Click the Install button to install the printer.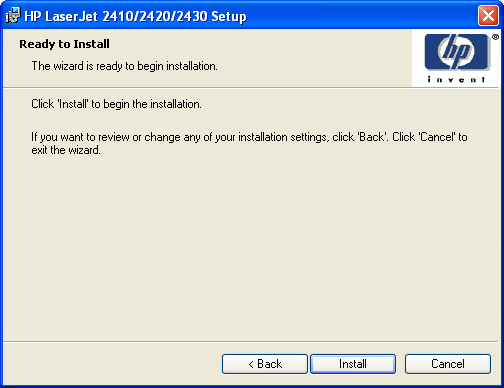 15. This progress bar fills four times, so take a break. When it is done, click Next to continue. Don't click that Cancel button when it hangs for bit because it may do that. You'll need to be patient, after all it is Microsoft's operating system and most likely an HP driver.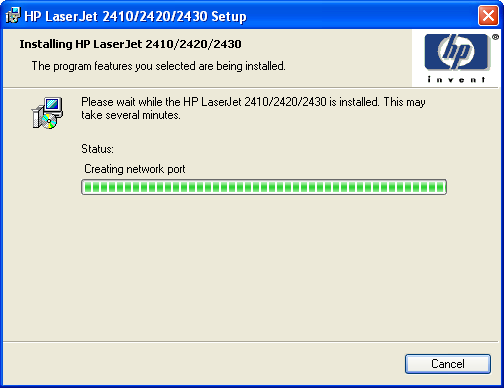 16. You've now completed the installation, click the Finish button to complete the process.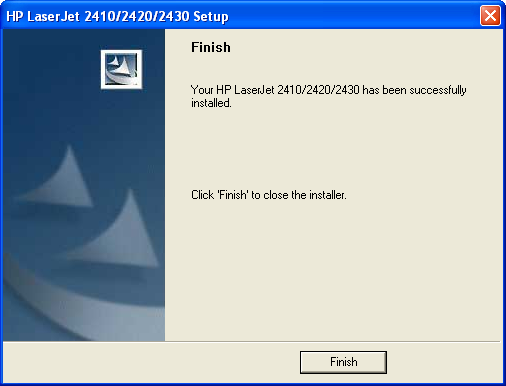 Hopefully, this helps a couple folks that are configuring a Windows XP printer inside a 32-bit Windows XP installation.