Archive for the 'Multitenant Architecture' tag
I thought this illustration was an interesting view of Oracle Database 12c's Multitenant Architecture. It posted on ToadWorld.com today in a new article by Deiby Gomez and I thought it might be interesting for others.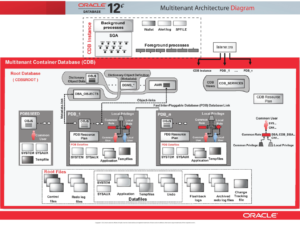 You can see how to provision a pluggable database in this article on provisioning a pluggable database. As always, I hope it helps.