Needless to say, Windows 7 is here to stay. After all, not everybody can work on a Mac or generic Linux.
Three things about Windows bugs me from the start. They are the default power settings, User Access Controls (UAC), and that an Administrator account isn't really an administrator unless you launch the program as such with a right click.
Power Settings
I don't waste electricity and generally run Windows in a VMWare Fusion context. It seems to me that a desktop should assume operation unless a user configures it to suspend itself after a time limit. Windows 7 assumes the opposite, suspension is automatic in 30 minutes, unless you overwrite the settings.
You change it from the default by navigating to the Control Panel and choosing Hardware and Sound and then Power Options, or you put the interface into Icon mode. Icon mode lets you choose Power right away, eliminating a mouse click.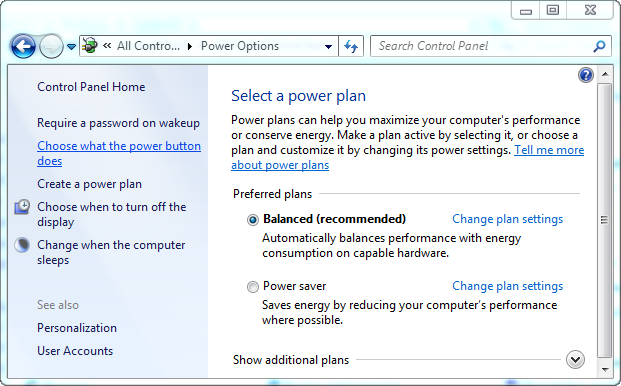 Click the Change plan settings link. You should then see the default values of Turn off the display set to 10 minutes; and Put the computer to sleep set to 30 minutes. If you're using virtualization, like me, set them both to Never, as shown: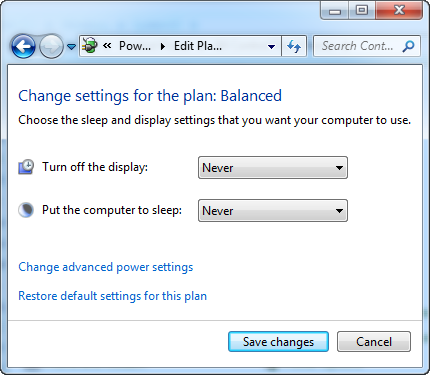 Click the Save changes button and it is now a worry of the past.
Disabling User Access Control
Windows 7 doesn't do away with User Account Control (UAC), it enhances them. From my perspective, the user interface probably causes hesitation when you want to disable it. If you need more than my short version on disabling UAC, there's an excellent post on the myriad ways to turn UAC off here. I'm not keen on the ads for that page and didn't test them all.
The simplest way is to launch the Control Panel and choose System and Security. In that Window, click the Change User Account Control settings link to continue disabling UAC.

When you click that link, you'll see this screen. Simply drag the gauge to the bottom to disable UAC, like this: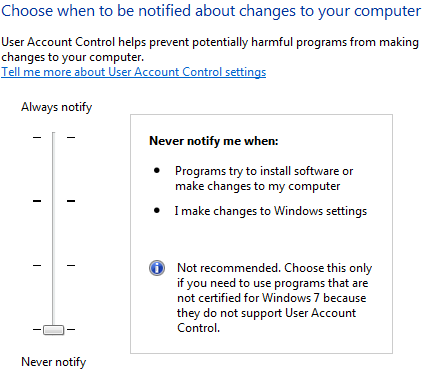 It hasn't taken affect yet. Like every other change in the Windows Registry, you must reboot the operating system for this to take effect.
Running as the Administrator
Just because you're account is an Administrator doesn't mean you run programs as one. This is actually wise based on how easily the Windows OS can be infected. You must right click the executable to say Run as administrator or you can't edit files like the C:\Windows\System32\Drivers\etc\hosts file.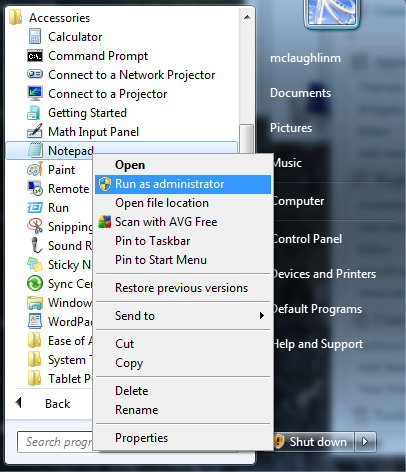 If you do things first, you should have trouble with any of the setup issues for the Oracle Database 11g, or the OPAL stack with the Zend Community Server.