Ruairi asked how you could disable automatic start of the Oracle Service for Oracle 11g on Windows 7 (a comment here). Ruairi also provided a nice Windows shell script that you can copy for starting and stopping the Oracle Service in his last comment.
The simplest way is to launch a command shell because I don't want to provide all the navigation variations for different Windows versions.
Basically, you do that by clicking the Windows Start button and type cmd word in the run entry box. This launches a command session. Type the following from the prompt. It launches the Windows Services console in all relevant versions:
Now you'll see the Windows Services console. Navigate to the Oracle Service and right click on it. You choose Properties.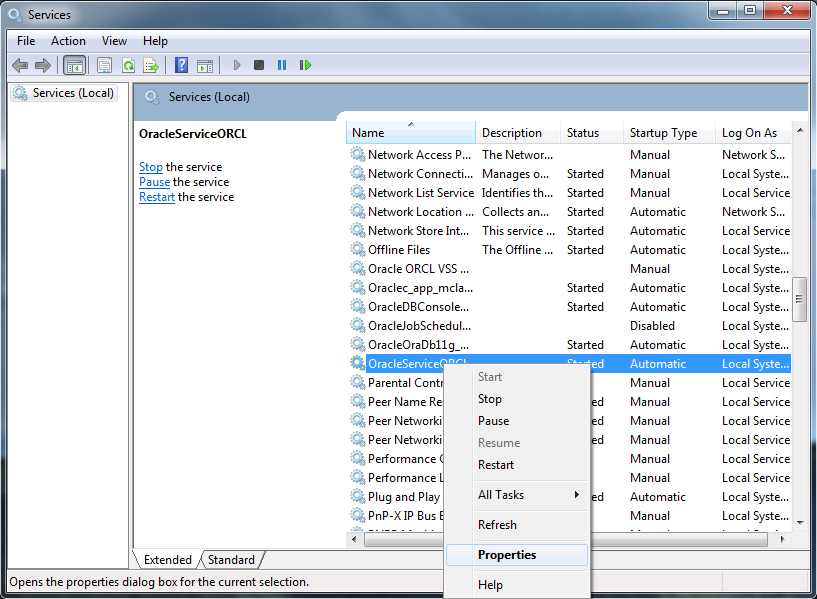 That will bring you to this screen. Click on the drop down for the Startup type and choose Manual. Click the OK button to complete the step. That's it, the next time you start the machine the Oracle database won't start automatically. You should do the same to the other Oracle Services.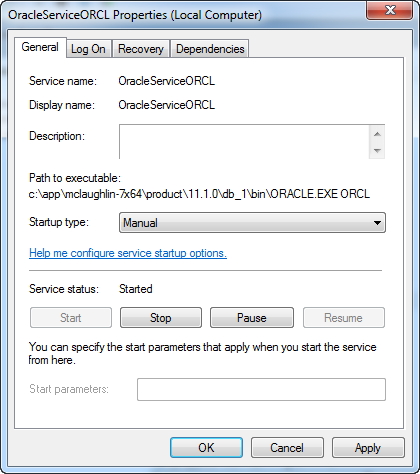 If you don't have a lot of memory and it's a development machine, this makes a lot of sense.