The OpenLink Software provides an ODBC Driver for MySQL 5.x. It's one of the two options that users have when they want to connect Microsoft Excel 2011 to a MySQL 5.5. The other is Actual Technologies.
The following are the screen shots to install OpenLink Software's driver on the Mac OS X Snow Leopard. Before you close that page, download the license file that's shown or Step #8 will be harder than it should be to complete.
Picking the right version of the OpenLink Software is tricky. You need to follow the instructions carefully at the vendors site. After completing all the input screens, you should get a web page like this: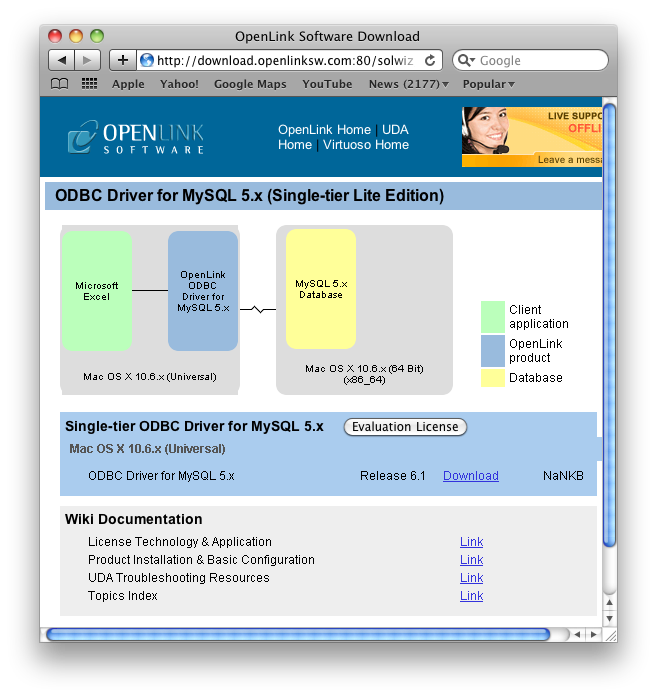 The Welcome Dialog confirms that you are installing the correct version of their Universal Data Access Driver Suite. Click the Continue button to proceed with the installation.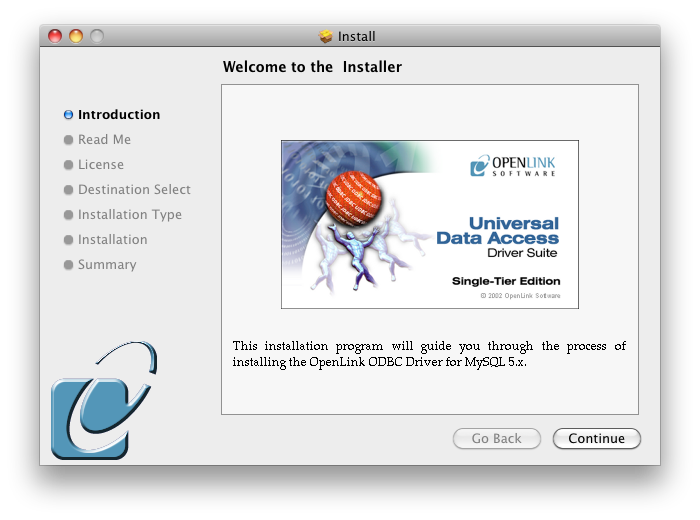 At this stage, you confirm that you have the correct version by reading through the Read Me dialog. What you won't see clearly is that the OpenLink Software is native to the Power PC not Intel architecture. When you attempt to use the software, Microsoft Excel 2011 will prompt you to install Rosetta Software. Rosetta enables Power PC software to run on Intel-based Mac OS X. It's amazing that there's no better alternative but it appears that the Microsoft Query components also require Rosetta but I've not done a complete dependency check. Click the Continue button to proceed with the installation.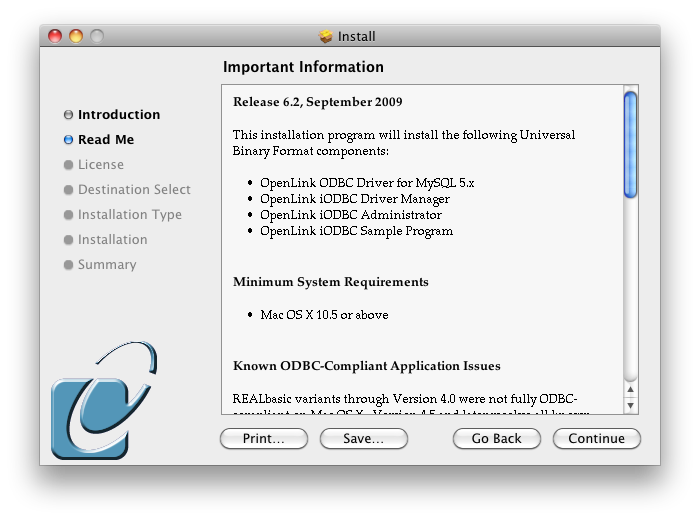 This is the license agreement. Click Continue to get the acknowledgment that you read the license agreement.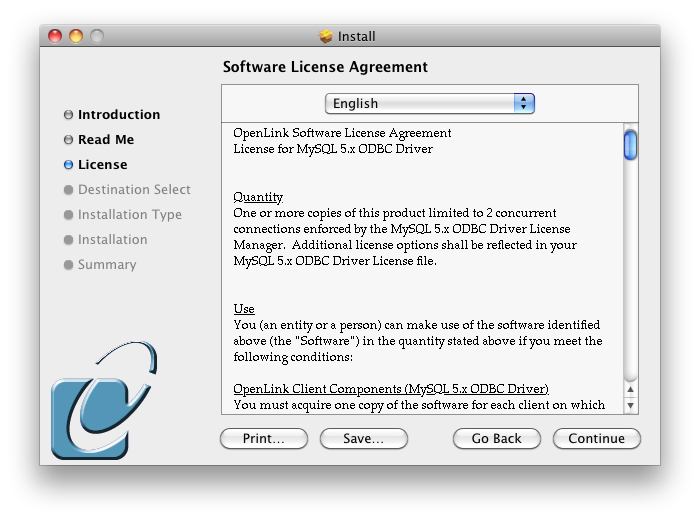 Click the Agree button that you read the license to proceed.

The standard install isn't small and it includes a driver manager. Click the Install button to proceed.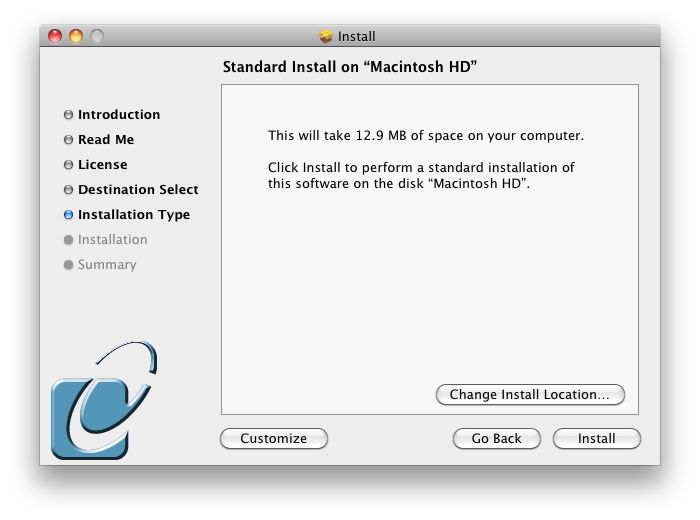 The installation prompts for the system administrators password. Enter the Password and click the OK button to install the product.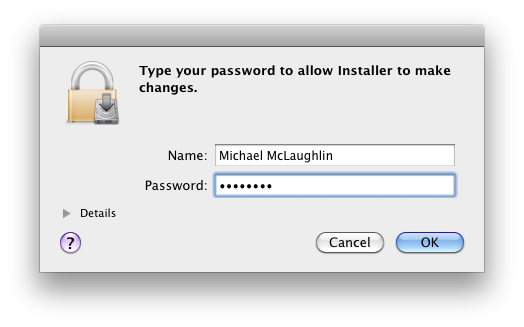 The next dialog is a surprise if you closed your browser because you need the trial license that was on the download page. That enabled me to click Use existing License because I'd downloaded it too.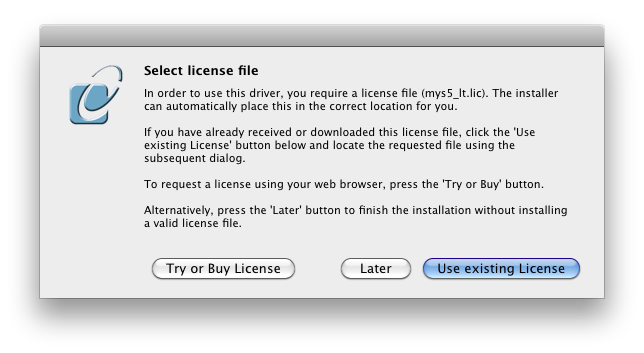 This step caused me to pause. The MySQL Lite tool is obviously cross-licensed by OpenLink Software and a dependency when working with the MySQL database. Enter your administrator Passord and click the OK button to Install MySQL Lite.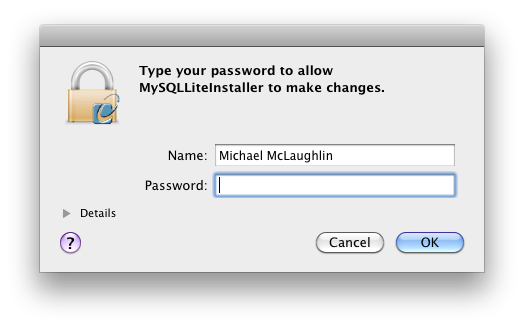 All things come to an end. You've installed OpenLink Software ODBC on your Mac OS X. Now click the Close button to end the installation.
5 Responses to 'OpenLink Software'
Leave a Reply